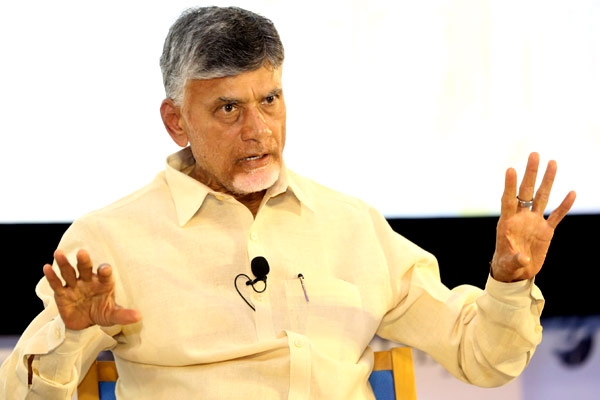 (Image source from: mobile.twitter.com)
Andhra Pradesh ex-Chief Minister Nara Chandrababu Naidu attended The Indian School of Business (ISB) as special guest on the occasion of the institution completing 20 years. He called up the students as job providers rather than job seekers through start-ups. He said that the youngsters will play a crucial role in the construction of the economy told Chandrababu Naidu. "The youth will play an important role by introducing new technology by making a complete digital India by 2047" told Chandrababu Naidu. He addressed the 20th anniversary celebrations of ISB in the campus. Chandrababu Naidu and ISB Founding Dean Pramanth Raj Sinha were present on the occasion. Chandrababu Naidu explained about the initial issues when ISB was established.
Shri Naidu (@ncbn) expressed pride at the growth that ISB has witnessed and exhorted the School to touch even greater heights in the coming decade.#ISB #ChandrababuNaidu pic.twitter.com/FyBpN3eqE8

— Indian School of Business (ISB) (@ISBedu) December 16, 2022
"ISB is now producing the best business brains and the institution has been making the state and the country proud. Indians are the wealth creators all over the globe. More than 30 percent of the Indian entrepreneurs who migrated to several nations are from Telugu states. My vision is for 2047 and ISB is playing a major role in producing some of the best youngsters. I created Amaravati on the name of Madhapur, Cyberabad and Gachibowli and hope the city would be formed in the future" told Chandrababu Naidu. He visited a tree planted by him in the ISB campus in 2011. He called the memories of planting the sapling which grew into a large tree. He wished ISB a great success in the future.
(Video Source: Indian School of Business)